CHPC - Research Computing Support for the University
In addition to deploying and operating high performance computational resources and providing advanced user support and training, CHPC serves as an expert team to broadly support the increasingly diverse research computing needs on campus. These needs include support for big data, big data movement, data analytics, security, virtual machines, Windows science application servers, protected environments for data mining and analysis of protected health information, and advanced networking. Visit our Getting Started page for more information.
Posted November 11th, 2021
---
---
Updated Aug 23: The Fall 2021 presentations will remain remote only via Zoom: https://utah.zoom.us/j/4111783659
Upcoming Schedule:
---
Posted September 23rd, 2021
---
(Click link above to see a list of affected databases)
Posted August 24th, 2021:
---
Posted August 9th, 2021
---
Posted August 2, 2021
---
Posted August 3rd, 2021
---
Posted July 30, 2021
Friday August 6, 2021, starting at 7:30am - all interactive and compute nodes of notchpeak, kingspeak, lonepeak and ash will be down in order to apply a critical security update.
---

Selective Activation of Central Thalamic Pathways Facilitates Behavioral Performance in Healthy Non-Human Primates
Andrew Janson1,2, Jonathan Baker4, Nicholas D. Schiff4, Christopher R. Butson1-3
1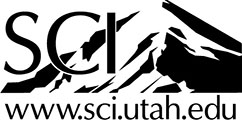 2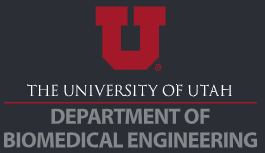 3Departments of Neurology, Neurosurgery, and Psychiatry, University of Utah; 4Brain and Mind Research Institute, Weill Cornell Medical College
Deep brain stimulation within the central thalamus (CT-DBS) has been proposed as a therapeutic strategy to improve arousal regulation and cognitive impairments in patients with severe brain injury. We hypothesized that fiber pathways in the central thalamus have a specific orientation, projecting to the cortex and striatum, which are robustly activated with stimulation configurations that facilitate behavioral performance and enhance cortical and striatal activity.
System Status
General Environment
last update: 2021-12-04 16:41:04
General Nodes
system
cores
% util.
kingspeak
768/816
94.12%
notchpeak
3176/3212
98.88%
lonepeak
2620/2620
100%
Owner/Restricted Nodes
system
cores
% util.
ash
1524/4212
36.18%
notchpeak
10409/11500
90.51%
kingspeak
5649/5700
99.11%
lonepeak
56/416
13.46%
Protected Environment
last update: 2021-12-04 16:40:09
General Nodes
system
cores
% util.
redwood
0/588
0%
Owner/Restricted Nodes
system
cores
% util.
redwood
1566/4812
32.54%